Compton, Aces not focusing on standings after back-to-back losses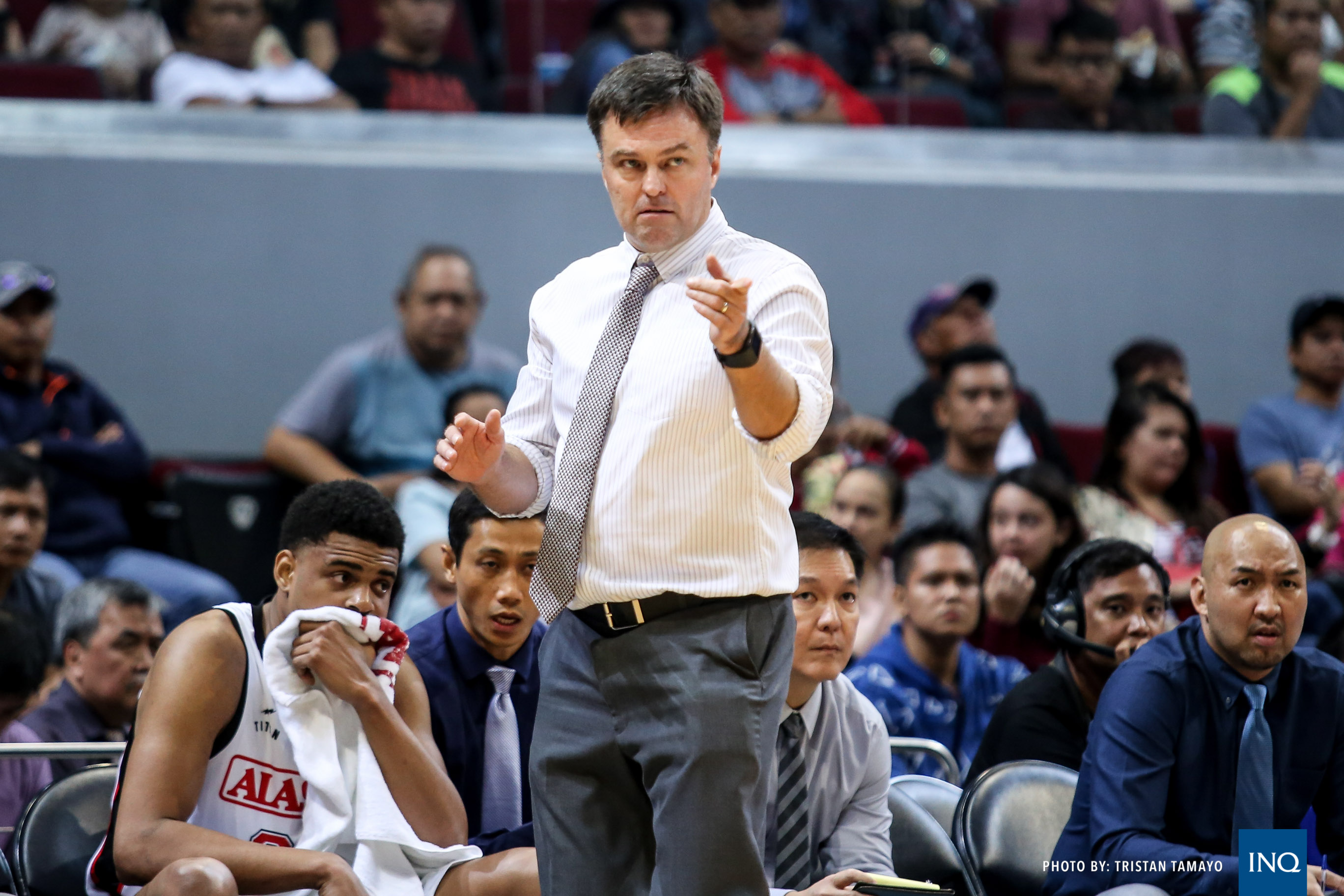 Alaska is in an unstable predicament in the race of the quarterfinals in 2018 PBA Commissioner's Cup.
Right now, the 7-3 Aces are tied with TNT at no. 2, but with crucial games ahead, they could fall to as low as fifth place in the playoff picture.
A loss could send the Aces to either the third, fourth, or fifth spots while a win in their next game could lock them the second seed.
But head coach Alex Compton doesn't want to focus on their standings and instead wants work on their own performance.
"For me, it's a lot less about the standings and more on how we're playing," said Compton Wednesday at Gatorade Hoops Center. "We lost two straight games, we missed a lot of shots against Meralco and those guys grinded out a win they did a good job. Ginebra also played well."
Alaska rode a seven-game winning streak before losing straight to Meralco, 89-74, and Barangay Ginebra, 105-86.
And the Aces' scoring outputs in the two losses were their lowest offensive production the whole conference where they  averaged 110.57 points during their seven-game unbeaten run.
Alaska went 32-of-84 for 38 percent shooting in its loss to Meralco and the Gin Kings' 105 points against the Aces were the second-most, tied with their output against Blackwater, they've scored this conference just behind their 134-point performance against Columbian.
"I don't think we played the way we wanted even if we lost both games it would be okay if we did things the right way, we played with energy," said Compton in Filipino. "But that was the thing, we lacked the energy and we didn't execute properly."
Subscribe to INQUIRER PLUS to get access to The Philippine Daily Inquirer & other 70+ titles, share up to 5 gadgets, listen to the news, download as early as 4am & share articles on social media. Call 896 6000.